Our Studios
Scroll down to see pictures of the studio!

Spotlight Dance Academy has 5 amazing studios for teaching dance in. The total size of our current facility is about 10,000 square feet and is the largest dance studio in the area. All of our dance studio rooms have professional grade marley floors by Stage-Step Dance Flooring. The marley floor is a synthetic material that offers a superior balance of 'grip & slip' that allow a dancer to perform various techniques with more stability, comfort, reliability, and safety as opposed to hardwood floors. Each room also features a professionally installed sprung sub-floor. This greatly reduces the stress on a dancer's joints and helps prevent other injuries related to falling on the dance floor.
Along with great floors, the studios are equipped with mobile adjustable Vita-Vibe ballet barres. This lets us set the perfect height for students of all ages and even move our barres from room to room to accommodate larger classes. Our upstairs rooms have a mirror on one side. Each of our downstairs dance rooms has mirrors on more than 1 side which allows dancers to feel like they have a full view of their techniques as they practice.
In addition to high quality dance rooms we are also one of the only studios around that has a dedicated room for our dancers. It features a full kitchenette with refrigerator, microwave, and a sink. This is a life saver for those students who end up spending hours at the dance studio each week and might have breaks between classes to either eat or do homework.
The Lobby: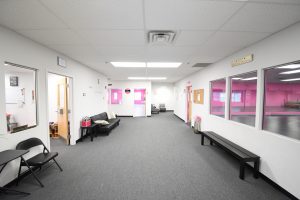 Arabesque Avenue (Downstairs Large Studio):
This is our premier dance room. It is the largest dance room in the area at 2,000 sqft! It's a sprawling studio that gives and incredible length for students to practice across the floor routines. We specifically built this studio to help us prepare for some of our larger events and the studio itself is bigger than most auditorium stages.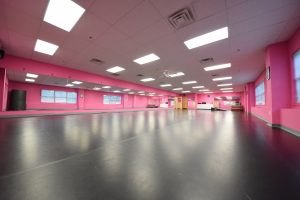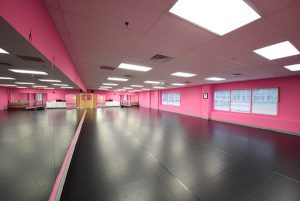 Pirouette Parkway (Downstairs Medium Studio):
Our medium studio is tucked in the back of our building near the student lounge and bathrooms. It is the second largest room at about 1,500 sqft. It is a favorite among dancers and teachers because of its cozy feel being away from the front entrance of the studio.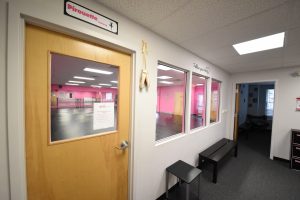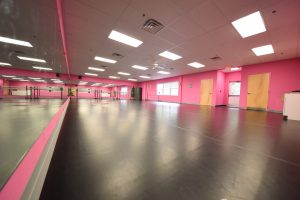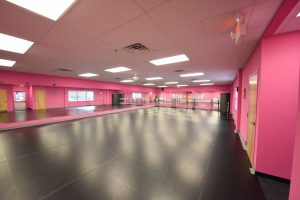 Shuffle Street (Downstairs Small Studio):
Our smallest studio room is approximately 1,000 sqft and features a Stage-Step Timestep brand marley floor. The color of the floor is grey in this room and feels a little different because it is a significantly thicker material built to withstand the wear and tear by Tap Shoes. We have most Tap classes in this studio, but also hold plenty of other classes in here as well.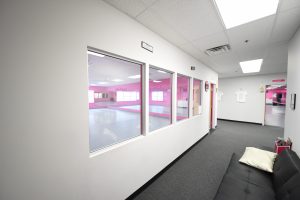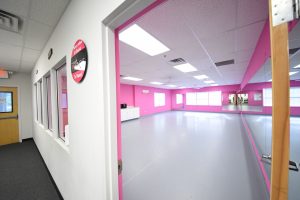 Battement Boulevard (Upstairs Large Studio):
Our upstairs large studio is at the entrance of Spotlight's second floor. At 1,400 sqft it is just a little smaller than our downstairs medium studio. This is where all of our Acro classes take place, as well as many other classes of all ages and levels. Students and teachers love having another large studio so that multiple classes can use a big space at once.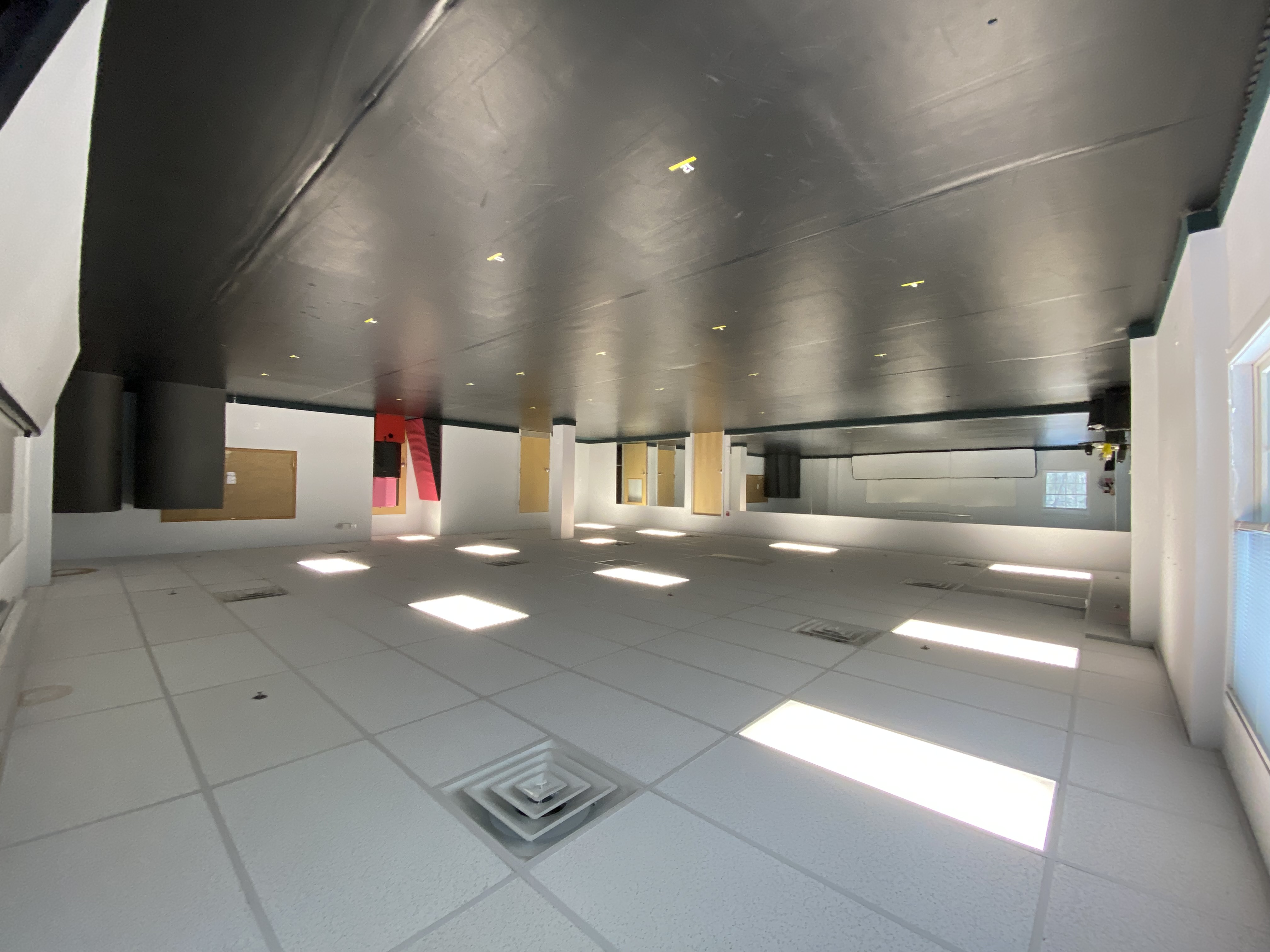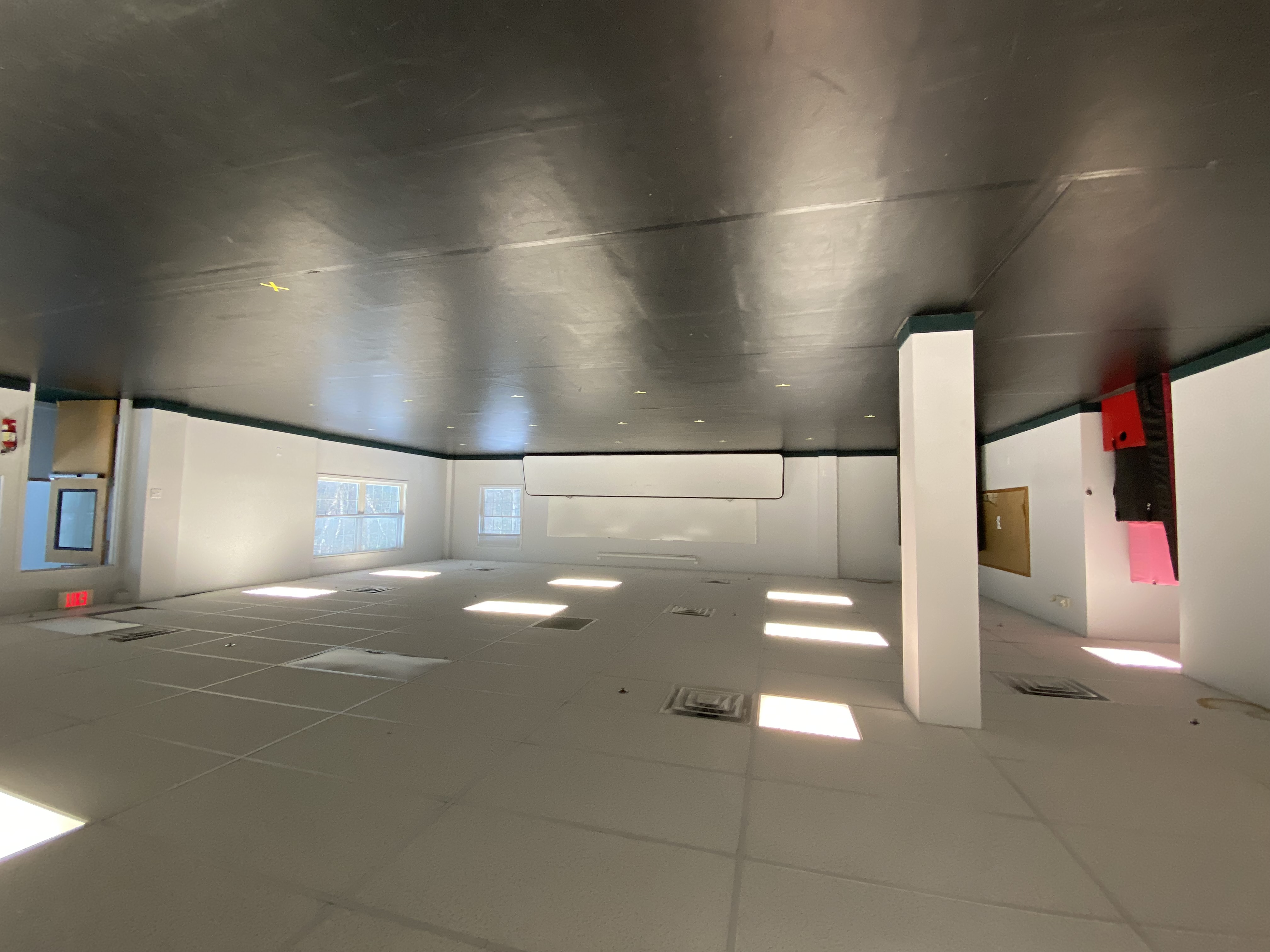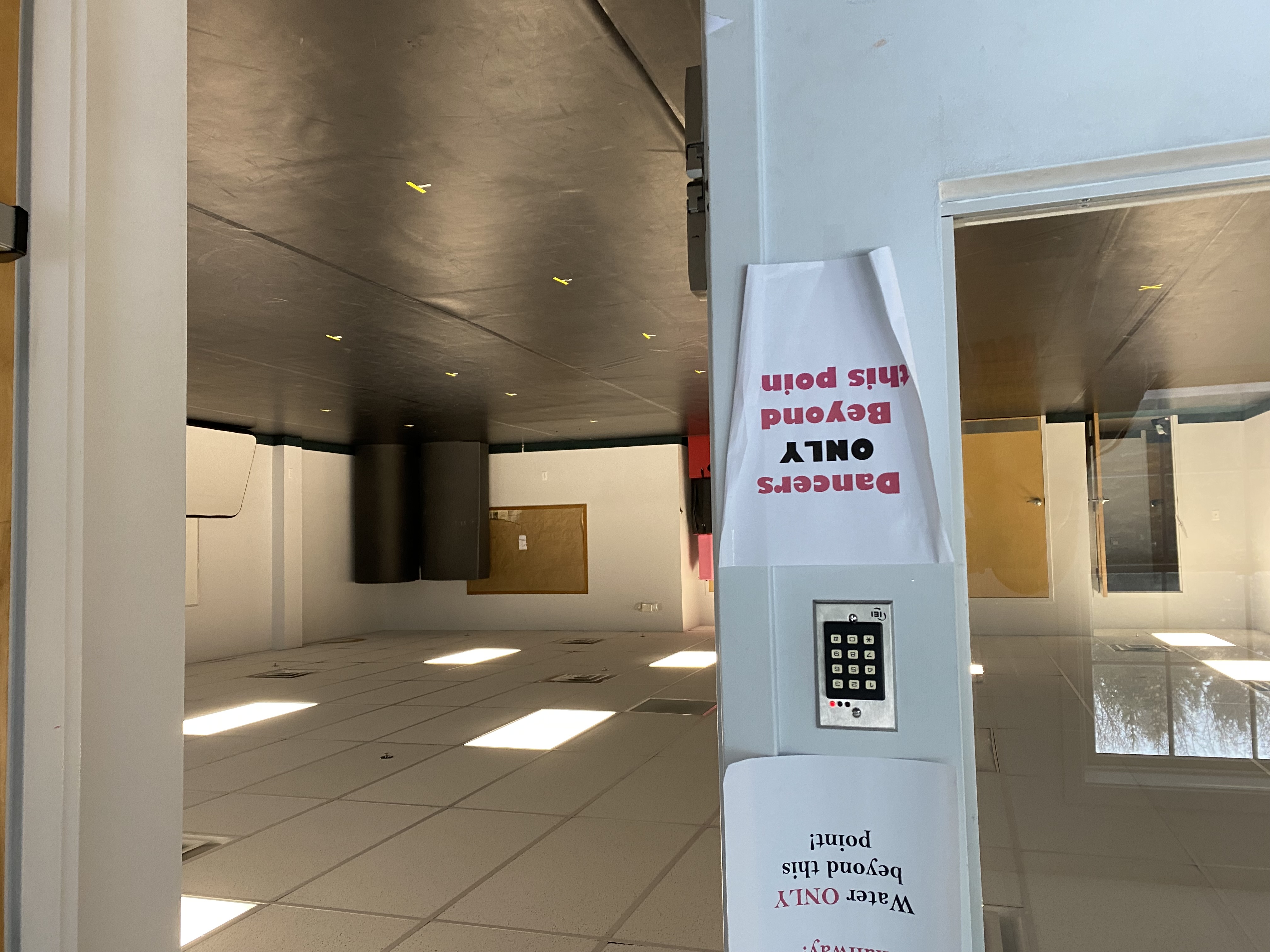 Rond de Jambe Road (Upstairs Small Studio):
Rond de Jambe Road is our smallest upstairs studio at 1,100 sqft. Students and teachers love this studio's cozy and private feel being hidden from the staircase. Sometimes you can see the gorgeous sunset out of the back windows too! Rond de Jambe Road was named by one of our alumni Annika Hoag who loves Rond de Jambes.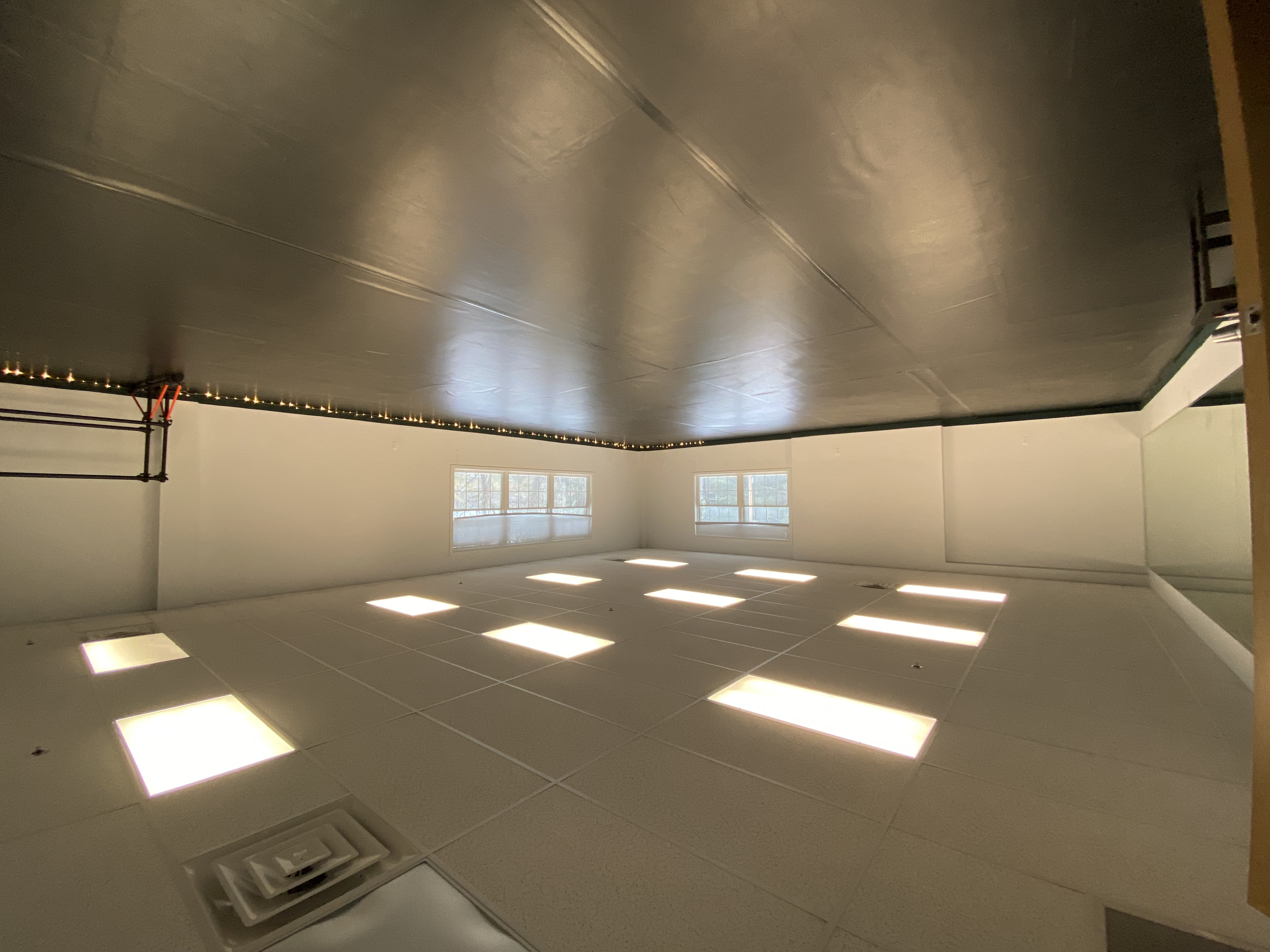 Student Lounge: