Who We Are
If you want to take your dancing beyond the
classroom, then the Diamond Dancers are for you! This class combines many forms of dance including theatrical, jazz, hip hop, contemporary and lyrical. This group will study the extensive range of performance art through expression and improvisation. The Diamond Dancers will have many performance and competition opportunities through out the year. All students in the group will have the opportunity to share their collective talents and have a hand in the creative process.
The purpose of the Diamond Dancers is to concentrate on an elite team of individuals dedicated to the art of dance performance. These teams meet once a week to work on choreography, performance, technique, and fundraising for events/performances! We are currently preparing for several dance performances and competitions all over New England.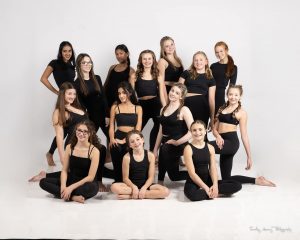 Diamond Dancers are for the more serious dancer that wants to expand their range in all aspects of performance, competitions, and team work. Our Director of the teams has had much success on the competition circuit, including High Point Awards and Special Awards for stage technique, presence, choreography and musicality for her students.
The Diamond Dancers are for ages 5-25 and range from intermediate to advanced levels. Each Diamond Dancer is handpicked and is placed into one of our 6 teams according to the student's age and level.
We will be
working hard with all levels and style backgrounds to put together some amazing and memorable competition dances and performances!
Requirements are attendance to class and participation in all events. Also, hard work and dedication is the key! You will be representing Spotlight Dance Academy's most elite group of dancers! Sign up today to join this group and to start preparing for your Performance of a Lifetime!